Rooftop Telecoms Mast at Tameway Tower, Bridge Street, Walsall, West Midlands, WS1 1JZ
---
---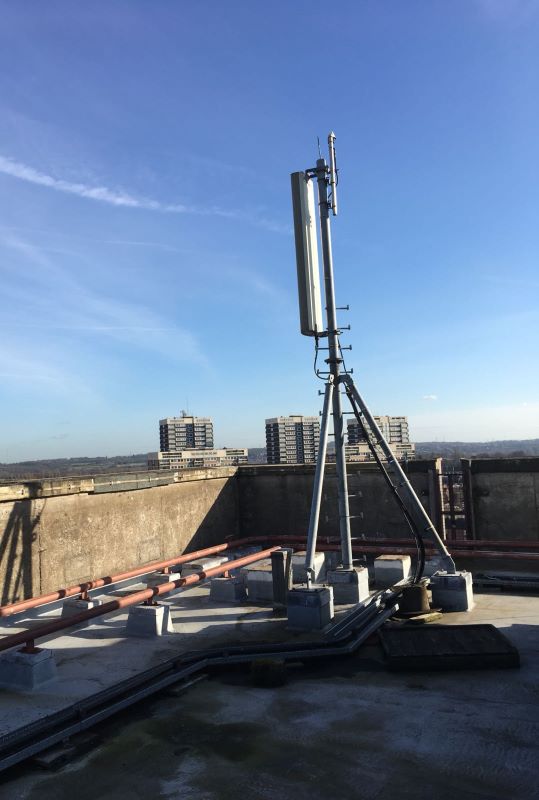 ❮
❯
Guide price
---
Key Features
Rooftop telecoms investment let to Airwave on a lease expiring 19th June 2018 at a rent of £9,629.50 + VAT.
Telecoms mast and associated equipment
Rooftop position on 11 storey Tower Block
Part of the 26 April 2018 auction
Nottingham Racecourse at 2.30PM
Rooftop telecoms investment let to Airwave on a lease expiring 19th June 2018 at a rent of £9,629.50 + VAT.
Telecoms mast and associated equipment
Rooftop position on 11 storey Tower Block
Situated in the heart of Walsall town centre
Tower Block to be converted to residential appartments
Unrivaled position with clear views over Walsall
Specialist investment opportunity
Existing lease commenced 2003
(Mast not confirmed as that presented on subject photo)
Strictly by appointment Please contact Auction Estates 0115 7844 600
Fees
A buyer's premium of £1,440 inc VAT (£720 inc VAT if the sale price is less than £10,000) is applicable to each lot purchased. The Seller may charge additional fees payable upon completion. If applicable, such fees are detailed within the Special Conditions of sale. Buyers are deemed to bid in full knowledge of this.
Guide Prices and Reserve Prices
Each property sold is subject to a Reserve Price. The Reserve Price, which is agreed between the seller and the auctioneer just prior to the auction, would ordinarily be within + or - 10% of the Guide Price. The Guide Price is issued solely as a guide so that a buyer can consider whether or not to pursue their interest. Both the Guide Price and the Reserve Price can be subject to change up to and including the day of the auction.
Conditions of Sale
The Conditions of Sale will be deposited at the offices of the auctioneers and vendors solicitors/licensed conveyancers seven days prior to sale and the purchaser shall be deemed to have knowledge of same whether inspected or not. Any questions relating to them must be raised prior to 11.30 am. Prospective purchasers are advised to check with the auctioneers before the sale that the property is neither sold nor withdrawn.
The purchaser will also be deemed to have read and understood the auction conduct notes printed within the sale catalogue.
To be sold on a new 99 year long leasehold, subject to the letting of the mast and equipment.
Email: steven.petty@feldondunsmore.co.uk
Telephone: 01926629005

For more property information
contact us